Our Suppliers
Here are the fabrics suppliers we work with, for the french confection. They are mostly in Europe, near from us in order to reduce greenhouse emissions as much as possible.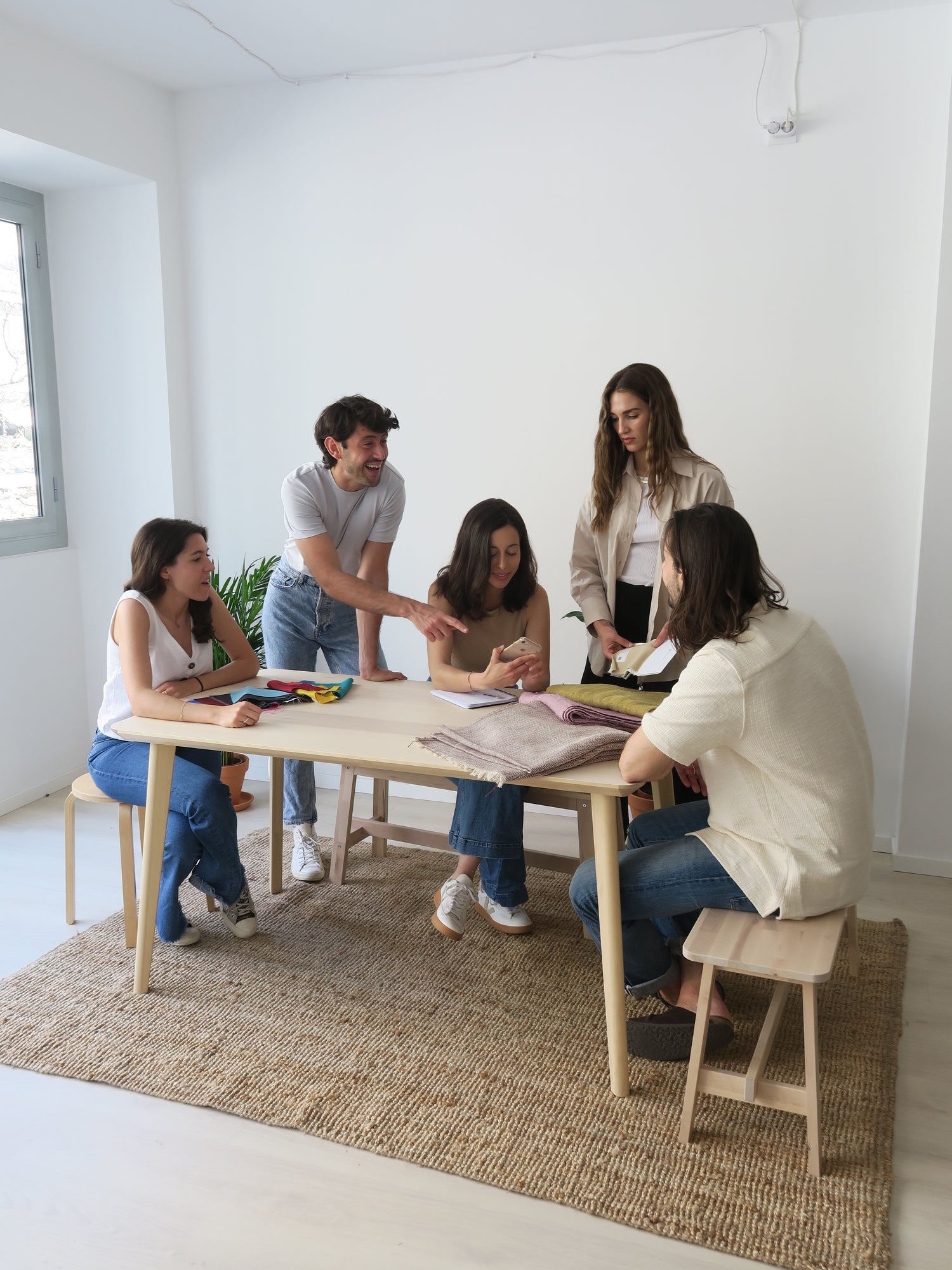 Recovo
It is a spanish platform which regroups deadstock fabrics from South of Europe and make them available to sustainable designers. They allow to reduce wastes and prioritize a more circular fashion.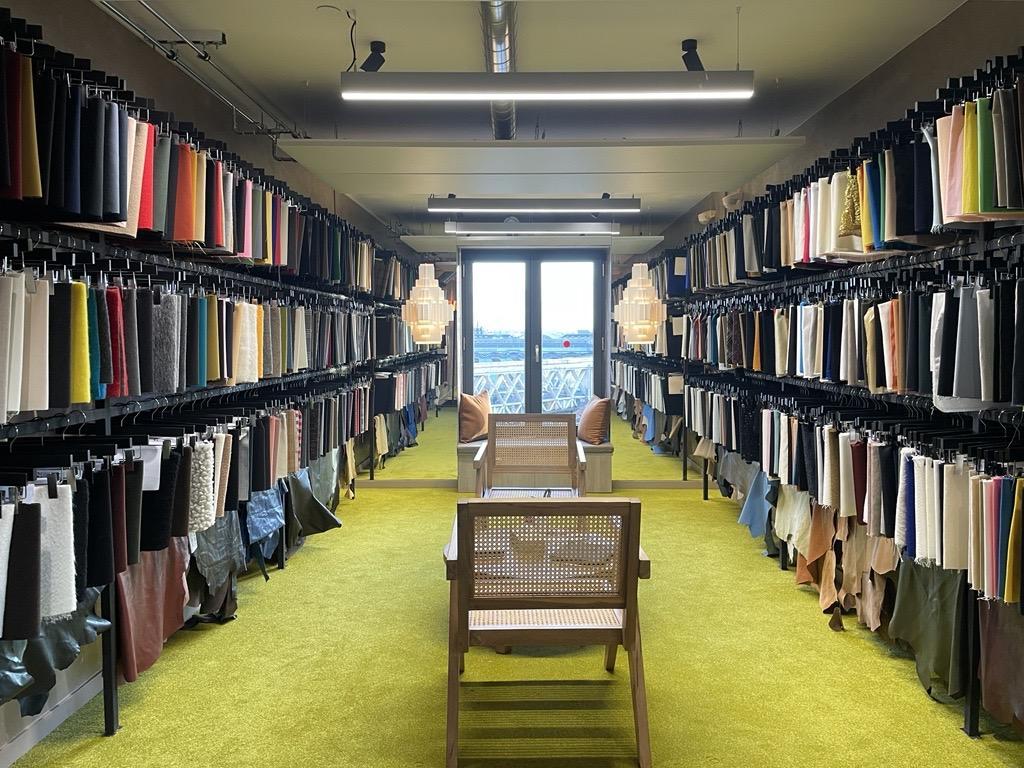 Nona Source
It is an online resale platform which re-values deadstock fabrics from the most exclusive French Maisons de Couture of famous luxury group LVMH.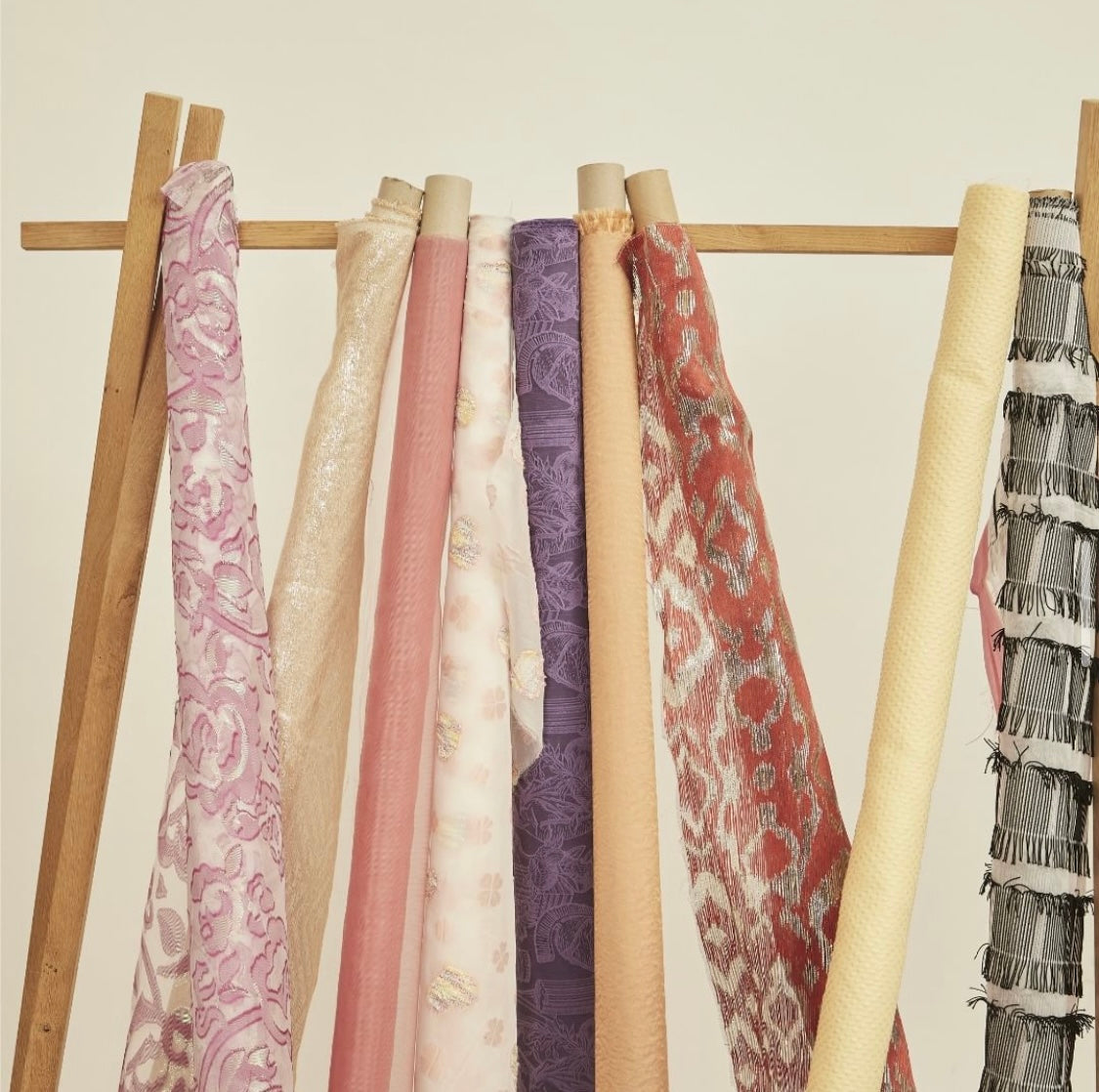 Uptrade
It is a French online deadstock resale which aims to connect designers and fabric manufacturers from France and Western Europe in order to reduce fabric waste.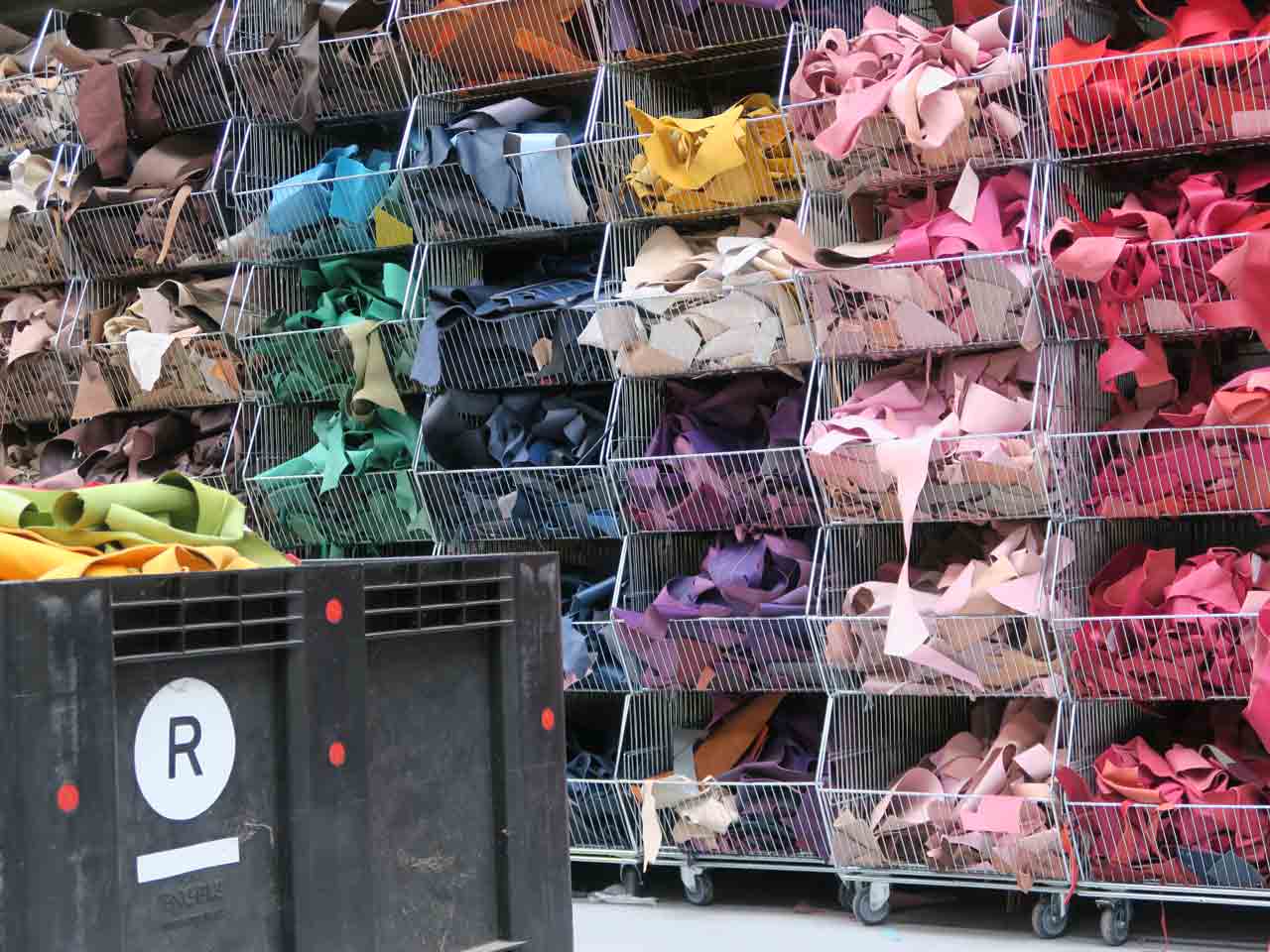 Reuse Center
We also work with reuse centers such as La Réserve des Arts and we partner with thrift shops to find defective pieces to upcycle.
Our Manufacturers
We are currently working with several manufacturers to produce our clothes. We design our own garments and send them to specialised manufacturers.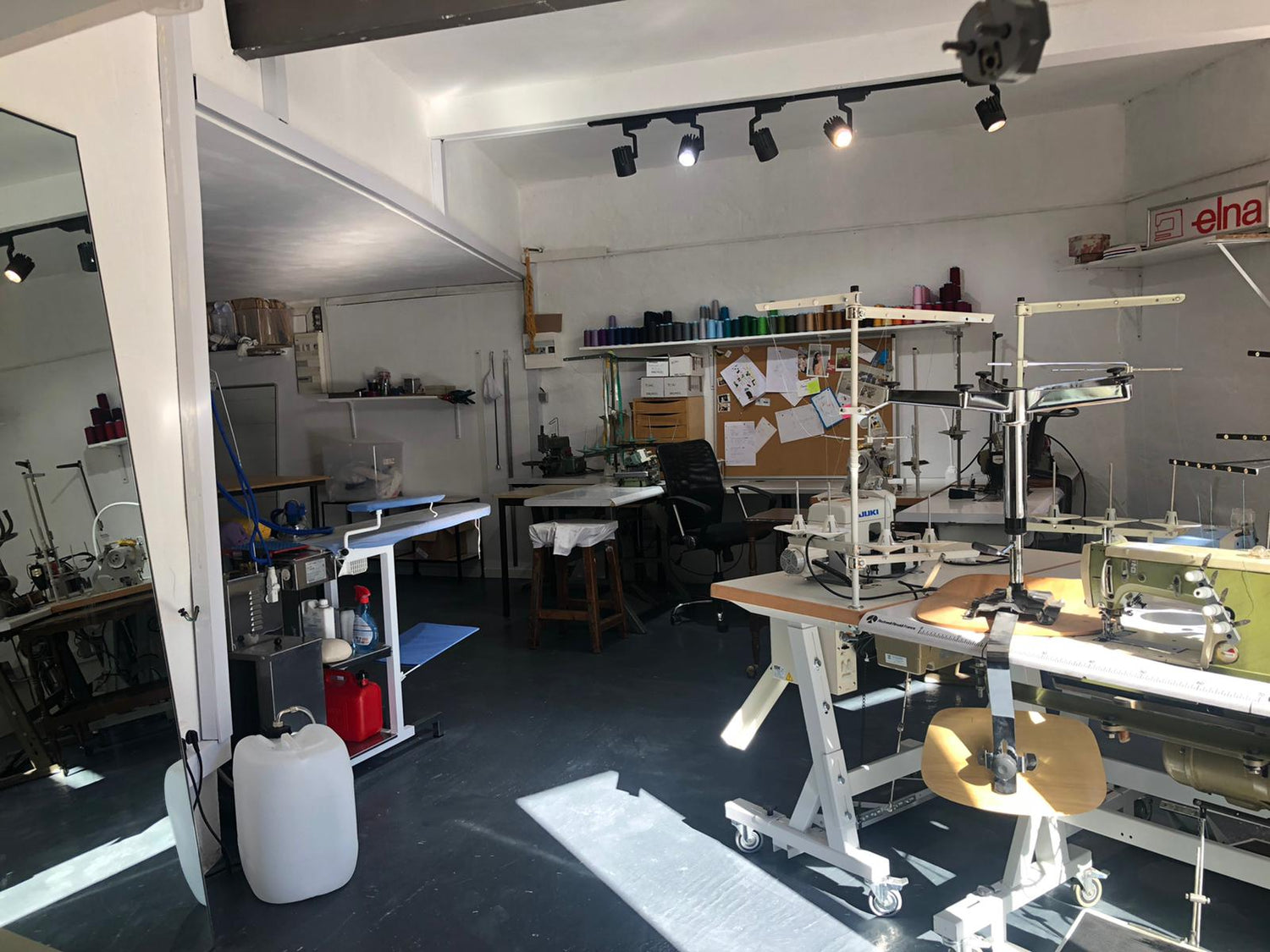 L'Épinglerie
It is a local manufacturer founded by Pauline that we work with since the beginning. It offers integrated design services, therefore we entrust them to do our pattern making and prototypes for most of our collections up until confection.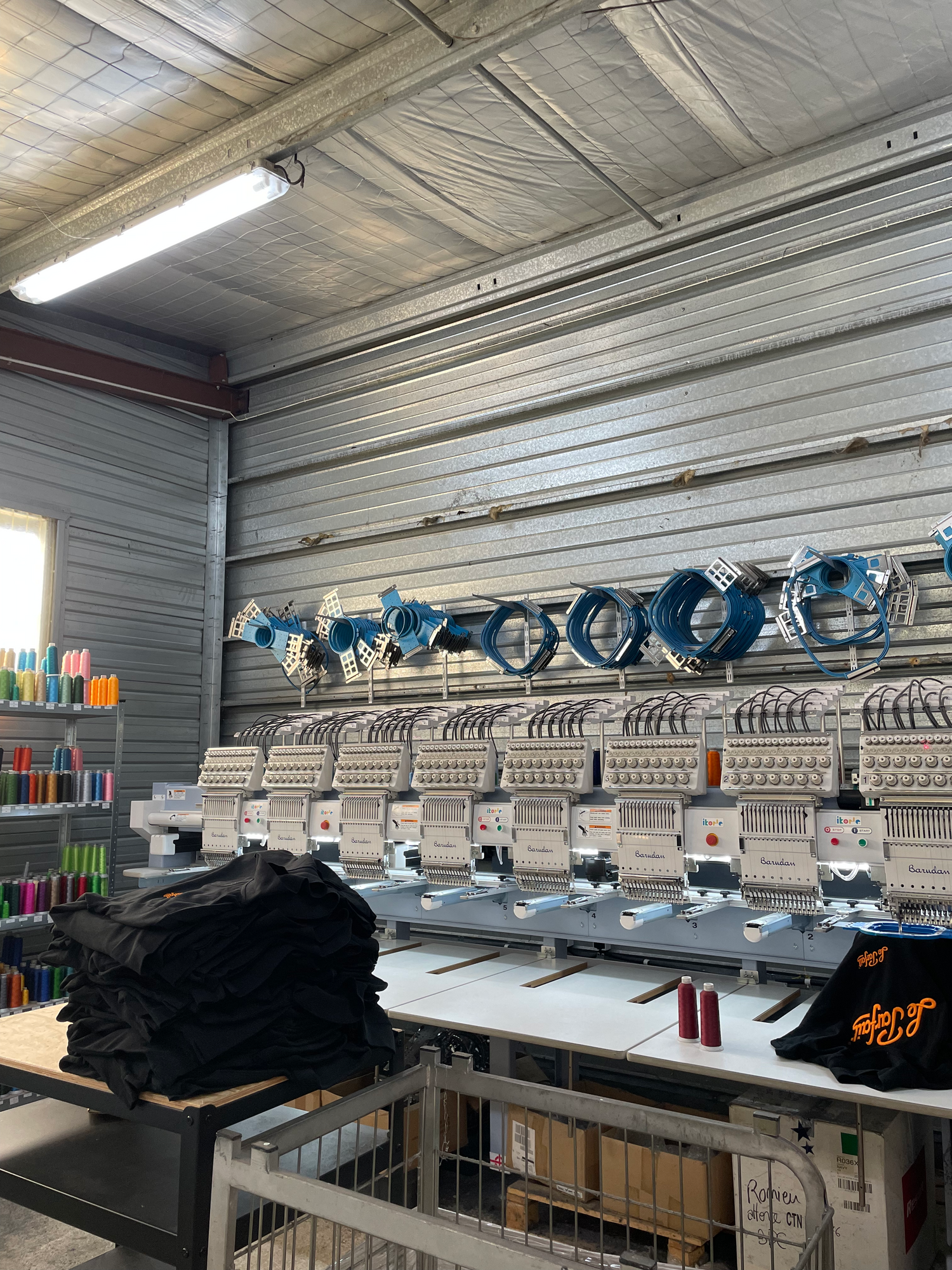 Ikone
It is an embroidery and serigraphy specialised manufacturer based near Avignon. It also supply us with Stanley/Stella organic cotton apparel.